Our Summer term topics are Superheroes and Earth Matters
English
Science fiction stories including Superheroes where children will invent their own superheroes and villains and therefore use them to create their own story.
They will then create a non-chronological report for their superhero or villain.
After half term we will move on to looking at life drama stories where once again we will use the text to create a story map which we will magpie from and use as a frame to write our own story. Also this term we will create an autobiography related to the text.
Art and D.T
We will be learning how to draw superheroes using step by step guides and then using fabric paints we will paint our superheroes onto Tote bags. We will also create our own superhero moving toy.
Also due to us looking at Italy in Geography in Summer 2 we will be designing our own pizza and will then make it.
History and Geography
This term we will be continued to look at Ancient Egypt and focus on farming on the River Nile. We will also learn what a civilisation is?
Here are some pictures of our visit to Bagshaw Museum!
We will be learning about Italy after the half term holidays. Furthermore, in summer 2, we will learn about Pompeii and Mount Vesuvius erupting.
Also this term we will going on our residential trip to Cliff house!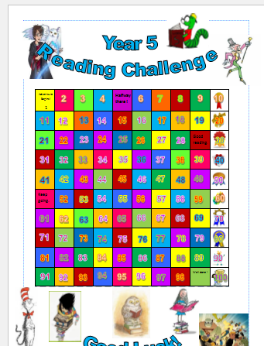 Attendance
Last half term we missed out on winning the end of term attendance award, due to a few too many absences, therefore, as we enjoy getting rewarded for coming to school every day, we will try to attend regularly this term so we can win!
Reading
Home reading is very important as it helps us with English and developing our understanding. Last term class 5A were not reading enough books or completing quizzes therefore, this term many of us have this as a focus. We need to read at least 2 books per week and complete the quizzes and pass them. We need to check any unknown words in a dictionary as this will help us to understand our books.
We would like you to encourage your child to read as many books so that they can complete the reading challenge set in school. Every 10 books they read, they will win a small prize. So get reading year 5!
Things to look forward to!
Wednesday 5th – Friday 7th July – Cliff House Residential Trip.
These are a few things to remember!
PE is on a Tuesday so please make sure you bring the correct kit - white t-shirt, blue or black shorts/tracksuit trousers and pumps/trainers.
Water bottles will go home each night to be washed and re-filled – this really helps with our concentration and stops us becoming dehydrated.
Homework, consisting of a piece of English and Maths, will be given each Thursday to be returned the following Monday. Yellow slips will be given out if it is not done or not completed to a suitable standard. Extra topic homework may be given when necessary.
Spellings will be given out on a Friday to learn for our spelling test the following Friday.
It's quiz time! Remember to read at home and change your book regularly. When we receive 100% on 3 consecutive occasions, we can then go onto a higher point.