Welcome to our school
We believe that the heart and substance of our school is not the building, but the people who attend it. Our dynamic learning community has a commitment to the personal and academic growth of everyone. We maintain our commitment to our pupils, parents and staff to ensure they are nurtured, enabled and supported to develop and to be their best selves within a caring environment where everyone is happy, safe and secure.
We have high expectations in all we do; behaviour, presentation, personal and academic progress, and we work hard to fulfil our ambitions. Whether working together in lessons, putting on amazing productions, or taking part in clubs and sporting events, teamwork is important to us. At our school, you will find a community of people – Children, Staff, Governors and Parents - who are respectful and supportive of each other. We know that working hard together helps us to achieve our goals and provides us all with amazing and enjoyable moments along the way. ​
We hope that our Website will give you all of the information that you need to understand what a truly special place Heckmondwike primary School is. We look forward to welcoming you in person soon!
Y5 Cliffe House Residential
37 of our Y5 children were lucky enough to take part in a residential visit to Cliffe House in Huddersfield last week. It was a fantastic experience and fun was had by all. The children and staff took part in a range of team building activities including, orienteering and crate stacking. They went on a river walk and learned how to start a fire using flints, and went on to cook some bread stwizzles on a camp fire. They also tried the hand at archery and creating woodland tools. Please see the slide show below which captures some of their magic moments.
NURSERY - 2023
If you have a child with a date of birth between 1st September 2019 and 31st August 2020 then a place may be available from September 2023 in either morning or afternoon nursery. If you would like your child to be considered for a place, then you need to apply before Friday 17th March 2023. (Applications after this date will still be considered if there are remaining places or they will be kept on our waiting list.)
Places may also be available for 30 hours for qualifying parents, you must make this known to office staff if this is what you will require.
If you need to check if you have already applied, then please ring the school office where a member of staff will confirm if we have received the application.
Place offers will be made by 30th April 2023.
Click here to download a Nursery Application Form
Number Bonds competition winners
See our champions of the Number Bonds competition which took place earlier this month. Children in each class from reception to year 6 battled it out to see who would be victorious in our latest whole-school maths competition. The photos show the winner and runner up in each class, along with the overall Year group winner. the overall winner is holding the trophy. A great deal of fun was had, along with lots of learning.
Rain BEAU Day
We would like to express our sincere thanks to everyone in school community, for making such generous donations towards the RainBEAU appeal today. It is thanks to your continued generosity, that we have been able to raise an amazing £1130. I think we can all feel very proud of ourselves for contributing towards such an incredibly important cause. We hope the combined efforts of all the schools taking part today, have provided the momentum needed to significantly move closer to achieving the target amount.
Mr G Bishop
Mr S Mark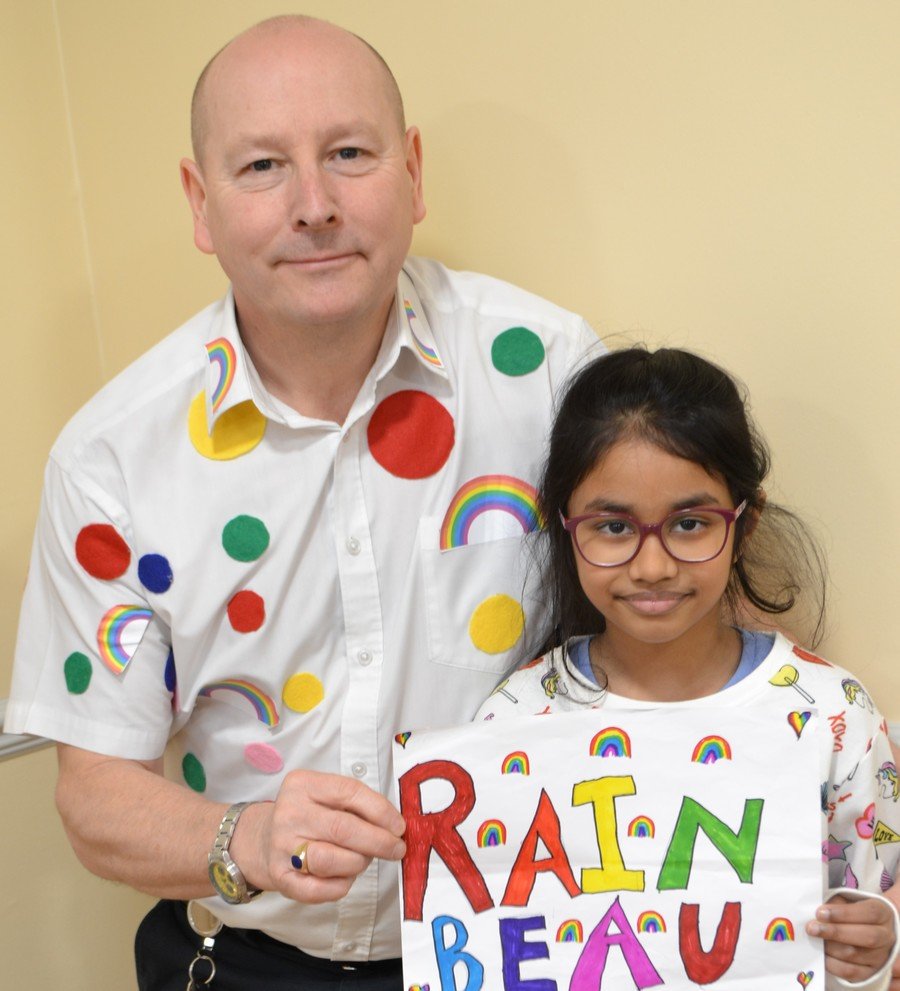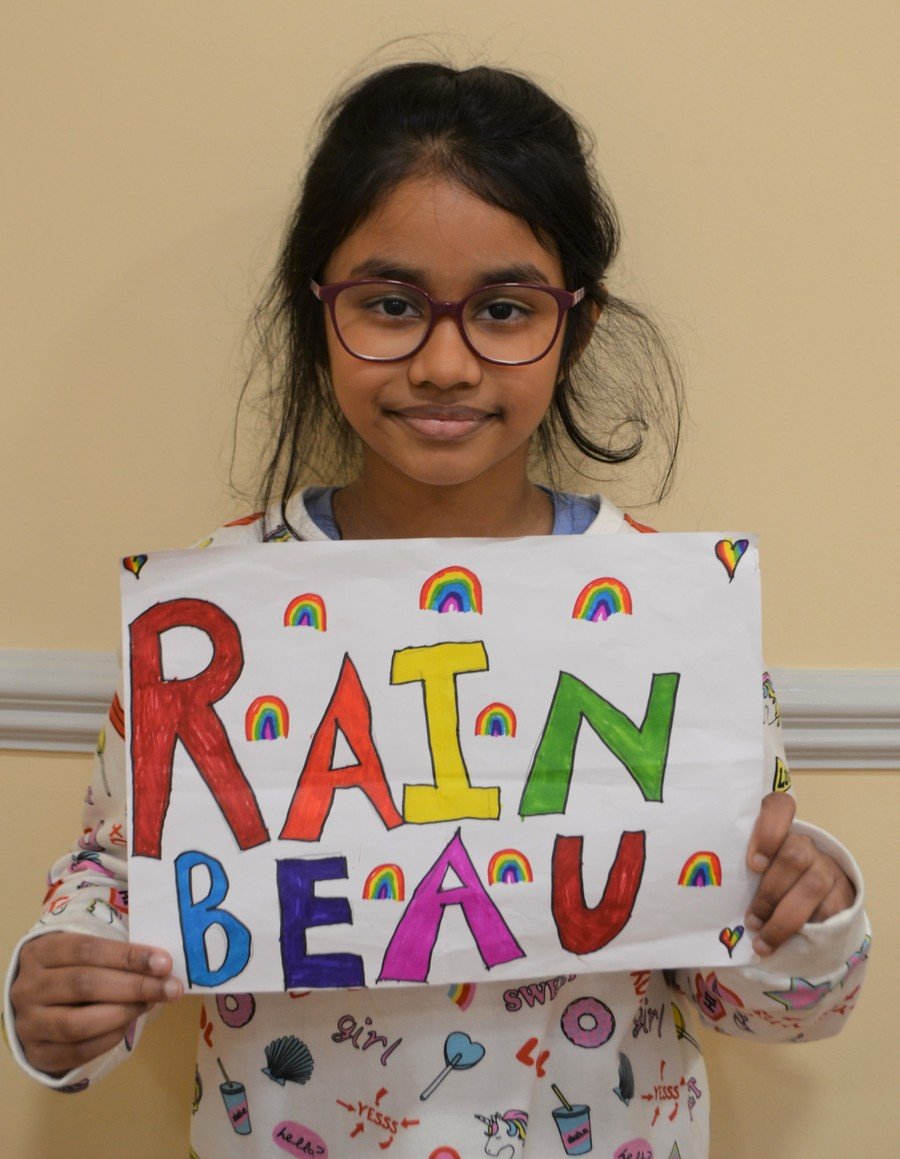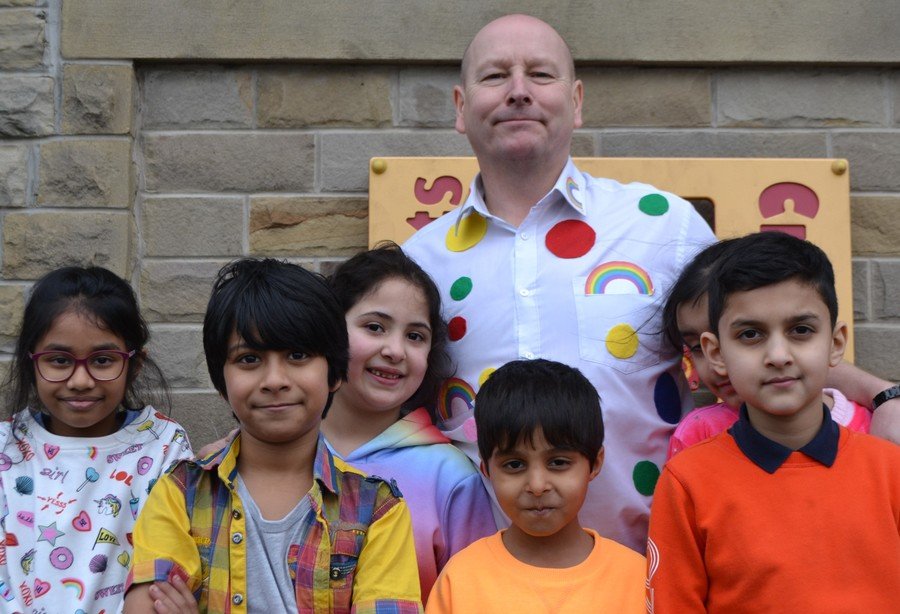 PSHE / RSHE: updated 10th Jan 2022
Please click here for information about the current Jigsaw PSHE topic - Dreams and Goals
Please click here to read our parents guide.
Please click here to view the Jigsaw overview which outlines the curriculum content.
Y6 Leavers: Click
here
to the 2021, Year 6
leavers slide show and visit our Facebook page for photos of the leaving party.
For general information regarding school closure during the Coronavirus (COVID-19) outbreak click here.
For information about home learning, please click here
For information regarding Mental, Emotional and Physical Health during the pandemic click here
Please click here to see the BBC bitesize links about emotional well-being
Hi everybody!
Please click here to see our staff reading their favourite books and keeping healthy
Why not visit our YouTube channel which has lots of videos from our staff which can keep you busy