Breakfast Club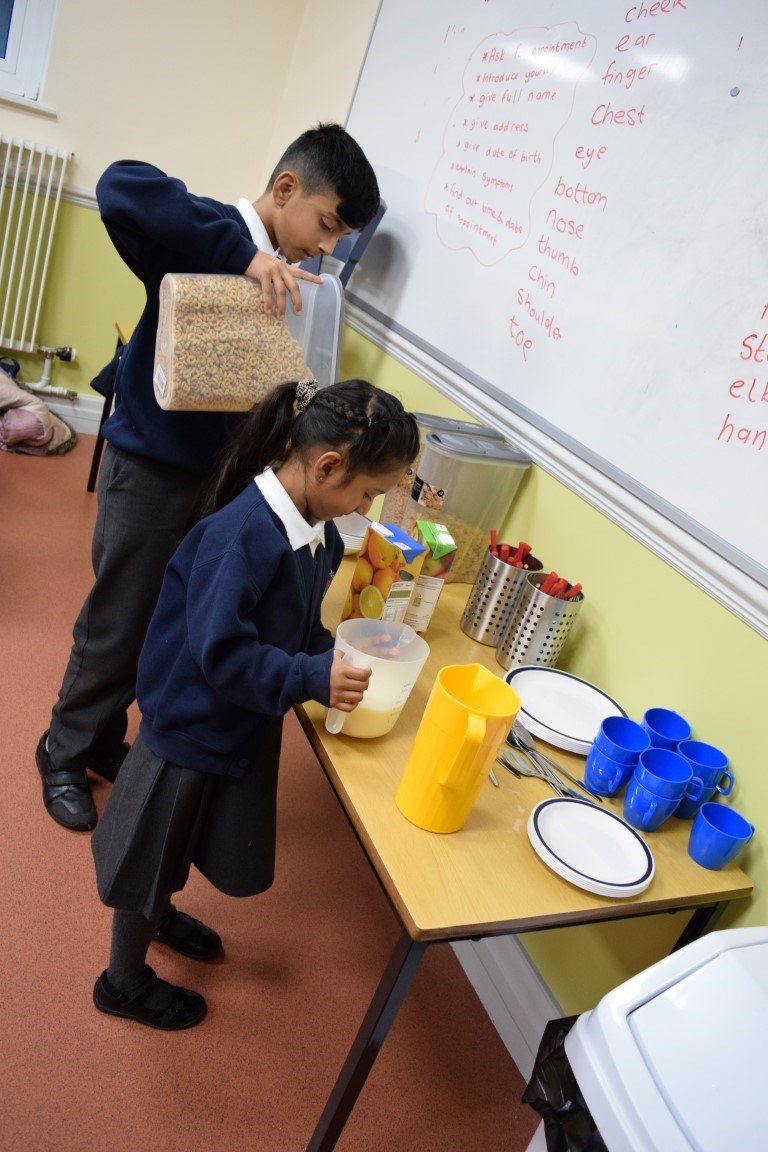 Heckmondwike Primary offers a Breakfast Club every school morning from 8.00 a.m. until 8.45 a.m.
Children can choose from a range of healthy cereals, toast, crumpets and bagels. Toppings on offer can include jam, butter, spaghetti, baked beans or cheese. We offer the children a selection of drinks which include, milk, fresh fruit juices, water or hot chocolate.
Once they have finished their breakfast children are invited to go upstairs to take part in a range of fun games and activities.
The breakfast club is open to all children from Reception through to Year 6. The cost per day per child is £2.00. Children who are currently entitled to free school meals are exempt from this charge.
If you want your child to attend please contact the office for more information.